The urgency of the climate crisis we are currently facing requires the exploration of alternative paradigms for socio-economic organization. Social Solidarity Economy (SSE) refers to a set of practices aiming at changing the way we perceive and enact economy. These practices are expected to abide by certain standards in terms of both respect to social benefit and environmental sustainability. However, the linkage between SSE and efforts to mitigate the climate crisis has not been systematically explored yet. This on-line dossier intends to do exactly that. To offer theoretical insights and practical examples of how SSE might be conducive to the urgent goals set against climate change. We consider these insights and examples inspiring if we are to effectively address the challenges of our times without a naive recourse to the technofix obsessions of geoengineering.
Social Solidarity Economy (SSE)
Social Solidarity Economy, defined as the set of different economic practices addressing social needs based on free collaboration and mutual support, is one of the main intervention fields of Heinrich Böll Stiftung in Greece. We want to contribute to the development of SSE practices in Greece on solid ground and proper principles, considering SSE a decisive force for the democratic and ecological transformation of economy and society.
Social Solidarity Economy in Greece: A priority agenda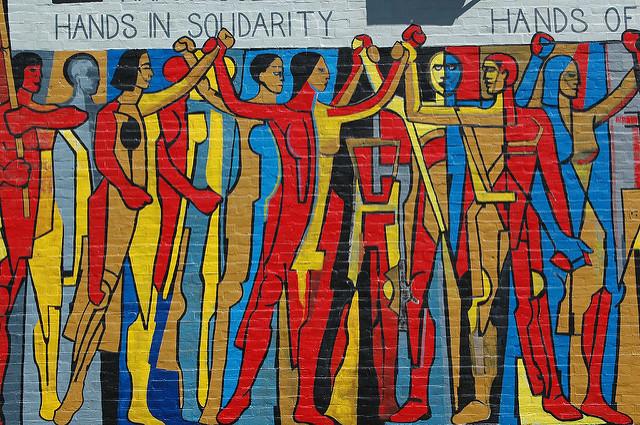 Which are the main trends and developments with regard to Social and Solidarity Economy in Greece in the field and at the institutional level? What is the contribution of Heinrich Böll Foundation Greece. This article answers these questions and many more... By Sofia Adam
All articles on Social Entrepreneurship Forum
Documentaries
The documentary "Developing the social economy in the karditsa: A Social Ecosystem" explores the historical context of the development of cooperatives in the region, the gradual depreciation and the recent development of an ecosystem of cooperatives and social enterprises today. It combines material from interviews with members of the social economy and members of the wider academic community and support structures.
more on this documentary
Social Enterpreneurship Forum (SEF)