ARTICLE
This paper is based on the contribution made by Sofia Adam, Project Coordinator in Heinrich Boell Foundation Thessaloniki Office during the proceedings of the Second International Forum on Cooperative Law.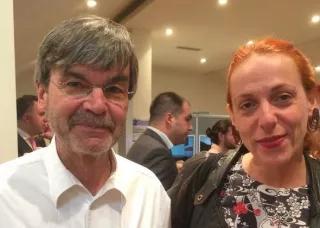 The recent interest in Social Solidarity Economy has led to a proliferation of relevant laws in Europe. Greece has followed this trend with Law 4430/2016 on Social and Solidarity Economy and the development of its actors. This paper analyses the main provisions of this Law with regard to the scope, working definitions and legal entities eligible for registration as Social Solidarity Economy actors. The main intention is to open up the theoretical discussion on the legal entities which are entitled to be included in SSE and to explore the relevant debates on convergences and divergences between social solidarity economy and the cooperative sector. It also illustrates the difficulty of translating principles into legal provisions in the specific legal context of Greece with a highly fragmented cooperative legislation.
This paper is based on a research project implemented by Heinrich Boell Foundation Greece. The methodology is based on content analysis of relevant legal documents as well as the implementation of semi-structured interviews with relevant stakeholders (competent authorities, researchers, support organizations, national and international networks). The results demonstrate that despite good intentions, Law 4430/2016 does not manage to unite the diverse legal entities comprising the SSE sector under a common framework due to mainly two reasons: an internal misalignment within Law 4430/2016 concerning the different provisions for the legal persons automatically considered as SSE actors and other legal persons eligible for the legal status of an SSE actor; and an external misalignment between the criteria imposed by Law 4430/2016 and the legal frameworks of other legal persons belonging to the traditional social economy (associations, non-profit civil companies, agricultural cooperatives). The paper concludes with the necessity to follow a gradual approach of harmonization and unification based on a renewed cooperative legislation in Greece.
For access to the full article, please click here.
For access to the full articles of the issue, please click here.