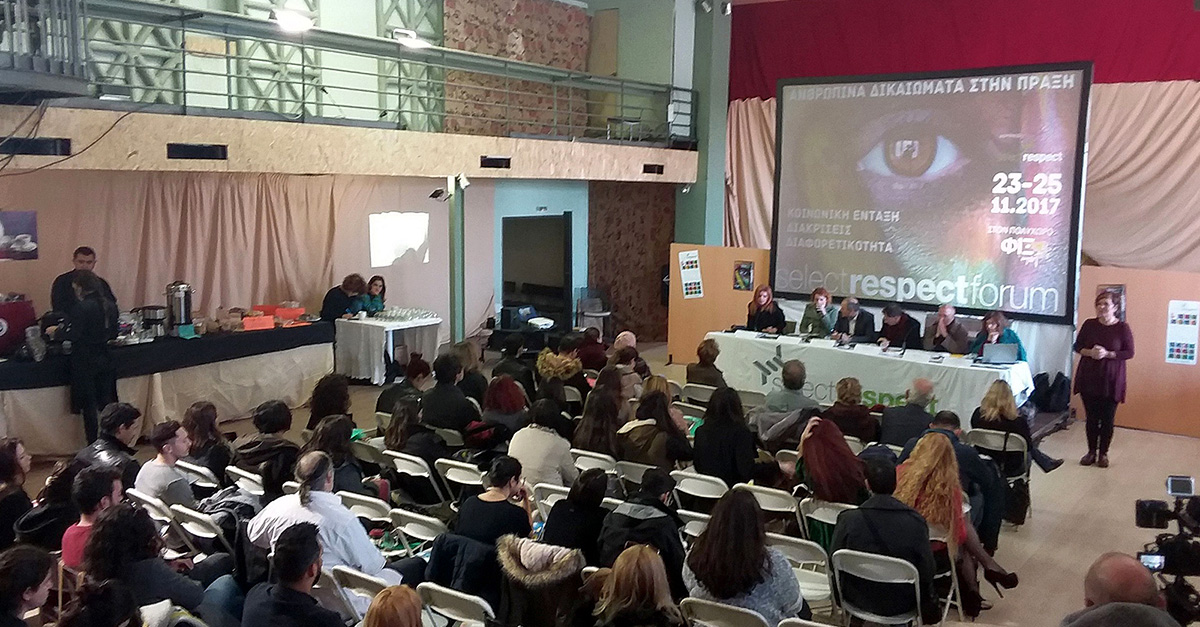 15-17 of November 2018, FIX in Art
15, 26th of October street, Thessaloniki
The Select Respect Network organizes the Select Respect Forum "Human Rights in Practice - Social inclusion, discrimination, diversity" for the second time in Thessaloniki. Its main aims are:
to meet the need for the creation of public dialogue and wider cooperation on the matter of inclusion of social groups experiencing exclusion
to provide institutions active in the filed to co-exist and talk, share experiences and practices
to build a bridge of communication where the challenges of social exclusion, discrimination and intolerance to diversity can find a fertile ground of being tackled.
Active citizens, representatives of institutions and social organizations meet and talk, learn, exchange knowledge and experience through three days of lectures, discussions and workshops.
Soon available here, the programme of the Select Respect Forum 2018
Take a look at spanpshots from the Select Respect Forum 2017!
The event will be in Greek (no interpretation provided) and it is accessible to people with disabilities.
More information at info@selectrespect.org